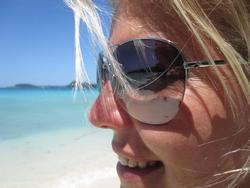 Since we arrived in January so much has happened, both good and the not so good, so here's a little catch up to bring us up to date.
Leaving the UK was all a bit surreal, the joint christening and farewell party was great but it still felt like we were just going on holiday. It wasn't until we were saying our goodbyes at Heathrow airport that it all became real – Sobbing at passport control wasn't one of our finest moments!
23 hours later, after a long stop in Johannesburg and a long customs search of our 10 pieces of luggage, we arrived in Mozambique to start our new lives, along with our 6 month old baby.
Four months in and we have had about 200 mosquito bites, a case of ringworm, some money and a car battery stolen from a hotel room, one case of meningitis (which resulted in a week long stay in a rather questionable hospital), two car breakdowns ,8 traffic stops, 3 traffic fines, one fight with a rather aggressive crab and two dog bites – by the same dog I may add.
Building wise, we have had a new roof put on one of the existing buildings which we are now living in and we have finished constructing a temporary beach-view deck.
We purchased a second hand flat bed truck from Maputo which has enabled us to pick up the materials we need for the build and somehow in between all of this we have acquired a completely hyperactive puppy.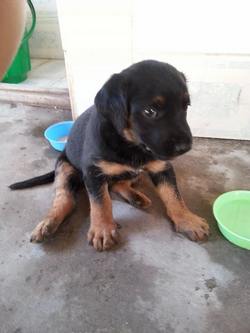 Our lives have definitely become a lot easier since we were connected to the mains water and the arrival of our container from the UK has meant we now have a camping gas hob to cook with and lights from our solar panels which luckily arrived in one piece. It's amazing how much easier life is with lights as oppose to a torch…
So all in all it's been a busy time!
It's also been a wonderful experience. It's still hard to believe we are here for the foreseeable future and already we are realising that everything here will take at least twice as long to complete. We tell ourselves that if it was that easy, everyone would be doing it.
At the end of a frustrating day, we either go for a walk along the beach or sit on our sand dune and look at the Indian ocean and realise that we are very fortunate to be able to do this and it puts our hard day into perspective – life just looks that little bit sweeter (and warmer!)
So far we think we have made the right decision but we're only four months into a very long project, so only time will tell. Right now though, it's all looking good! As we say in Mozambique, Ciáo for now.
---